I remember, when I was listenning to Jr Ewing's mixtapes, their were always those shouts such as « wouah » from James Brown, « J J J… JR Ewing ! » and « Armeni Blanco »…
And His name was on the mixtapes too but. I wasn't from Paris, There was no internet, so I started to digg cause… If his name is on such mixtapes, he must be well involved in HipHop. And that was the case, he is this kind of guy, most of hiphop heads don't know (or just a bit), but who did so much for Hiphop, it's a bit unfair he doesn't get the credit he deserves I think.
Anyway, you'll understand why he's a major actor of our culture, just have a look at this :
A french dude who does photograph Jay-z in 1999 (photo used for a single), it's quite an achievement already. Let's start from the beginning, Armeni Blanco (real name Armen Djerrahian) is a B.Boy, in the 80's. Back then, there was not many B.Boys, but he was already there. He did BMX as well, and then his interest went to graffiti.
So actually, Armen started with Jay-z, and then it was it, he did work a lot and achieved his goals, shooting some people like G Unit, or Rick Ross (by the way, Rick Ross is being sued by Armen because he used his pictures without authorization… « Rich forever » but he doesn't to pay his bills.. really man… ! lol ). So just have a look at those photos, and you'll realise he got a proper hiphop touch :
As well, he does photos for Hiphop albums, such as :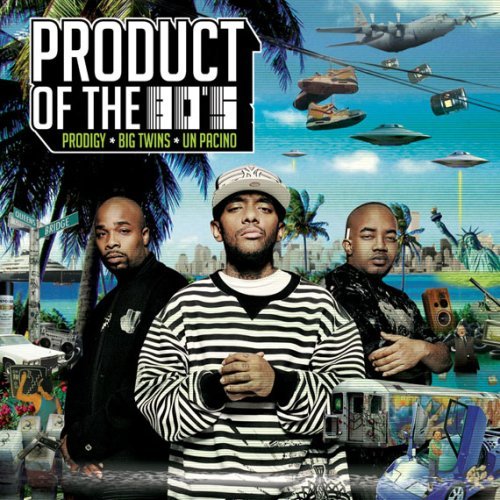 But not only that, he does videos too :
This Jim Jones' video, was did when Armen arrived in NYC, in 2006. Prior to that, he was shooting high quality videos for french rappers, such as Lloyd Banks, Booba, Rocca, Ideal J and many more.
If you like it, go straight to his website to check out his work, we'll give it at the bottom of it. Let's get back to the JR Ewing's stuff. Armen wasn't only doing drops on those mixtapes (yeah, he's the one screaming « the bomb » and stuff like that), actually he brought to JR Ewing that quite a few dope tracks played by JR Ewing were actually brought on vynil to him by Armen (such as Sparrow, Mr D Original or tomorrow Weapons). So big up to him, as it did pleasure our ears a lot. About ears, he used to do a show on a french radio too « Pour tes oreilles » (« for ya ears ») named generations, the show was stopped by them as they were not feeling really the hiphop atmosphere in this radio (it's hard to know the proper reason, but it seems to be the one. Would make sense as well). As Armen was working for the french magazine « L 'affiche » (so now, you can check out the covers he did), he used to go to NY and bring some dope vinyles.
Armen keeps doing his stuff, he does comemrcials, photos, album covers… Just have a look, even if you're not a fan of photography, but fan of hiphop, you should love his work.
http://www.armendjerrahian.com/new-page/
Yesterday, we had the pleasure to get feedbacks from Armen after he read this post. He gave us some new infos about his music productions works that we want to share with you :


"Note from Armen: I produced a lot of tracks on our singles, such as Frankeinstein (The projects), and for Napoleon da legend (the anthem). As well, I produced almost half of Elevacion, the second Rocca's album. And the beats of the freestyles you heard on our mixtapes with JR Ewing were produced by myself for some people like Ali Vegas, German Lugger, Jeru Da Damaja, Choclair… To summarize, I was a beatmaker, and all the JR Ewing mixtapes were recorded with my partner Lenny Bar (sound engineer at the time)
– BECRI